Saturday Book Club
Saturday, December 11, 2021 — 10:30 am to 11:30 am
Join us online or in person to discuss One Day in December by Josie Silver.
December 11, 2021
Events
> Saturday Book Club
Join us for a discussion of One Day in December by Josie Silver. Please contact the library to obtain a copy of this book.
This discussion will take place in the library's large meeting room. If you prefer to participate online, there will be an option to do so. Please specify your preference (in-person or online) when registering.
Book Description
Two people. Ten chances. One unforgettable love story. Laurie is pretty sure love at first sight doesn't exist anywhere but the movies. But then, through a misted-up bus window one snowy December day, she sees a man who she knows instantly is the one. Their eyes meet, there's a moment of pure magic … and then her bus drives away. Certain they're fated to find each other again, Laurie spends a year scanning every bus stop and cafe in London for him. But she doesn't find him, not when it matters anyway. Instead they "reunite" at a Christmas party, when her best friend Sarah giddily introduces her new boyfriend to Laurie. It's Jack, the man from the bus. What follows for Laurie, Sarah and Jack is ten years of friendship, heartbreak, missed opportunities, roads not taken, and destinies reconsidered. One Day in December is a joyous, heartwarming and immensely moving love story to escape into and a reminder that fate takes inexplicable turns along the route to happiness.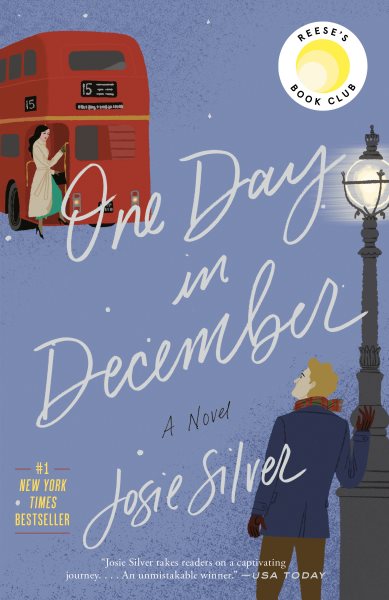 Video Chat Optional
We will meet online with a video chat using Zoom. If you have never used Zoom before, it is very simple and user friendly. We recommend installing Zoom on whichever device you will use (computer, smartphone, tablet) before the program starts. When you click the invite link, you will be prompted to open or install Zoom.
---
Photo and Video Disclaimer
The Berlin-Peck Memorial Library, as a public place, reserves the right to photograph and record groups and individuals using library services and attending library programs, and to publish those photographs and videos publicly in its newsletter and on social media outlets. Please contact 860-828-7125 with questions.
Accommodations Statement
If you require special accommodation for any library sponsored event, please call 860-828-7125 or email library@berlinpeck.org at least ten (10) days prior to the event.